THE GAME STORY
The great artist THE GAME has a Vitiligo doll from us. He has written a beautiful piece about Coloured Goodies and this has ensured that we have gained a lot of fame all over the world in a few days :-) WE ARE BLESSED
Our Vitiligo dolls are handmade. They have been painted with non-toxic paint by a friend of Coloured Goodies. Corina Klaasens is a great artist and has ensured that our dolls have a beautiful view on various skin
CLICK TO SEE THE STORY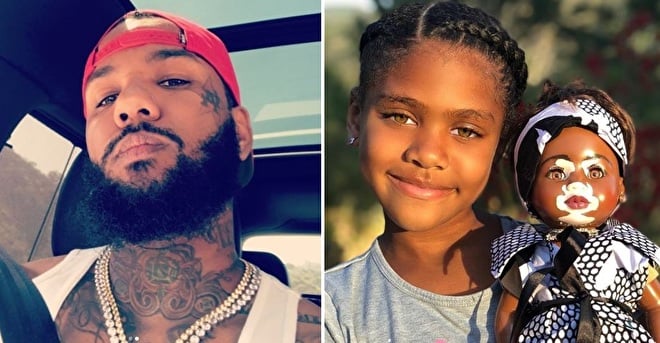 Here's the story.
While in Amsterdam, The Game was offered a custom-made doll by doll maker Ellen Brudet of Coloured Goodies.
In effort to have a "daddy teaching his daughter something moment," the 38-year-old rapper chose to have the doll created to resemble model Winnie Harlow, known for never covering her vitiligo in efforts to break barriers in beauty!
According to his story, he was happily surprised when he learned that his daughter, "was already hip & didn't need to be put on," when it came to #melaninmagic.
See Cali with her adorable doll below, and for his short story keep scrolling
Gastenboek
06-01-2020

- De winkel is echt heel leuk. Wel te klein en... 

lees meer

28-12-2019

- Jullie nina is helemaal geweldig, gaan jullie deze nog... 

lees meer

16-12-2019

- Beste winkel ooit gezien en wat een leuke mensen

lees meer
Plaats een bericht
Winkelwagen
Geen artikelen in winkelwagen.