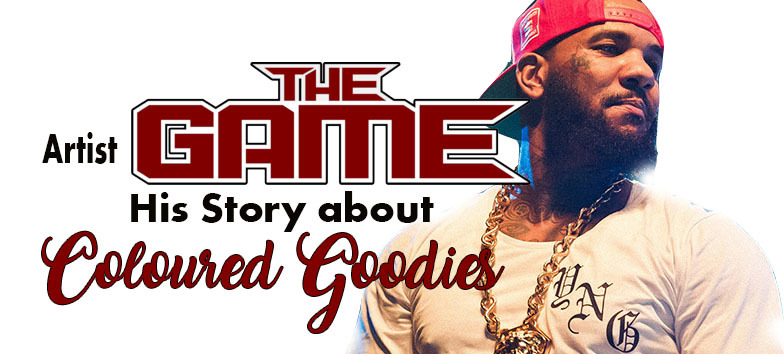 The great artist THE GAME has a Vitiligo doll from us. He has written a beautiful piece about Coloured Goodies and this has ensured that we have gained a lot of fame all over the world in a few days :-) WE ARE BLESSED
Our Vitiligo dolls are handmade. They have been painted with non-toxic paint by a friend of Coloured Goodies. Corina Klaasens is a great artist and has ensured that our dolls have a beautiful view on various skin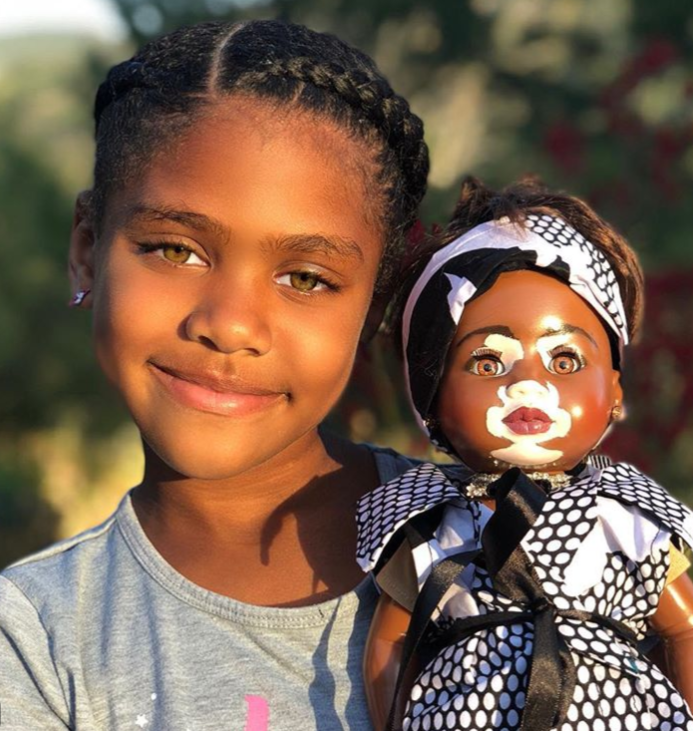 Here's the story.
While in Amsterdam, The Game was offered a custom-made doll by doll maker Ellen Brudet of Coloured Goodies.
In effort to have a "daddy teaching his daughter something moment," the 38-year-old rapper chose to have the doll created to resemble model Winnie Harlow, known for never covering her vitiligo in efforts to break barriers in beauty!
According to his story, he was happily surprised when he learned that his daughter, "was already hip & didn't need to be put on," when it came to #melaninmagic.
See Cali with her adorable doll above, and for his short story keep scrolling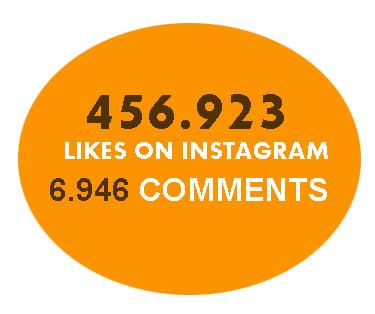 Geverifieerd
Short story: I was in Amsterdam & I was gifted this doll by a very sweet woman "Ellen Brudet" who is a doll maker & she wanted to make my daughter one of her dolls.... I had to pick how I wanted it & out of the things I could've thought of... I had an idea to have her create one that favored one of my favorite people @winnieharlow (whom I've never met but ghost follow lol & admire) because her strength, confidence & perfect imperfections are the type of things I want to instill in my baby as well as explain to her that beauty is not based on others opinion of what others think a person may or may not look like physically but simply in God's creations which we are all cut from. So I finished my tour & couldn't wait to get home & give my daughter this doll... educate her on beauty & how it comes from within.. I pull it out my backpack & Cali says "Ooooh Daddy, it's Winnie, I love her... she's so cute" & I'm like awwww damn... there goes my daddy teaching his daughter something moment lmaooo... she was already hip & didn't need to be put on... but that's children these days, smarter than we think & very appreciative.. Thank You again Ellen & @colouredgoodies for creating a moment for not only my child but the others your dolls have touched.