THE GAME STORY
The great artist THE GAME has a Vitiligo doll from us. He has written a beautiful piece about coloured goodies and this has ensured that we have gained a lot of fame all over the world in a few days :-) WE ARE BLESSED
Our Vitiligo dolls are handmade. They have been painted with non-toxic paint by a friend of Coloured Goodies. Corina Klaasens She is a great artist and has ensured that our dolls have a beautiful view on various skin. It's also possible to ask for youre own wish, because Corina has a quality to make that special wish come true for you :-)
CLICK TO SEE THE STORY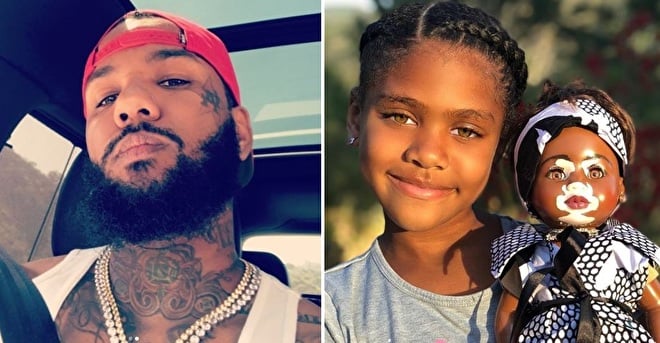 Here's the story.
While in Amsterdam, The Game was offered a custom-made doll by doll maker Ellen Brudet of Coloured Goodies.
In effort to have a "daddy teaching his daughter something moment," the 38-year-old rapper chose to have the doll created to resemble model Winnie Harlow, known for never covering her vitiligo in efforts to break barriers in beauty!
According to his story, he was happily surprised when he learned that his daughter, "was already hip & didn't need to be put on," when it came to #melaninmagic.
__________________________________________________________________________________________________
NEW STORY .... 22th of may 2018
After seeing The Game his posting Jeff decided to order a doll for his beautiful daughter. We created this look a like doll special for her and as you can see.... she is so incredibly happy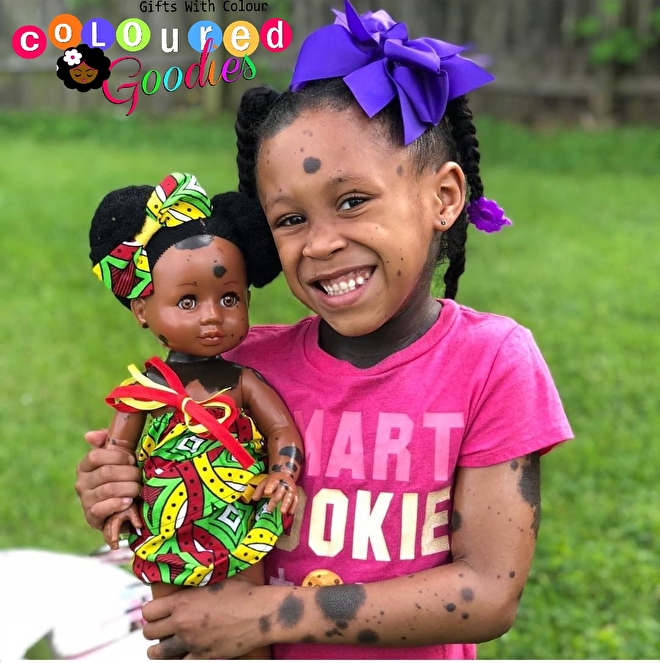 This is Skylar and we made her a doll that looks like her.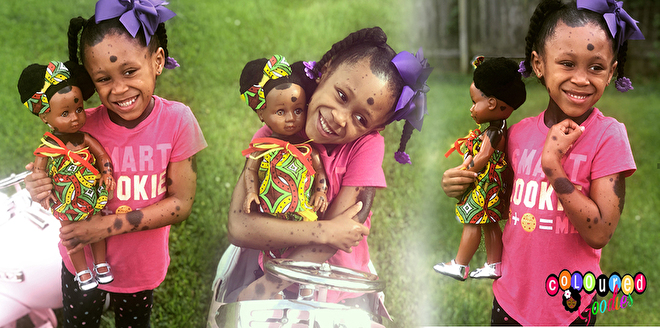 Guestbook
12-12-2019

- WOW amazing dolls I purchase 2 today

read more

08-12-2019

- Colored Goodies Thank You. Our daughter is happy with... 

read more

25-11-2019

- This is BEAUTIFULLLLLLLLLLL

what you guys are doing

thank you ... 

read more
New message
Shopping cart
No items in shopping cart.